I painted these 42 miniatures in about 4 hours and spent 1 hour to photograph them.
Wombat Hover APC
Slammer Heavy Hovertank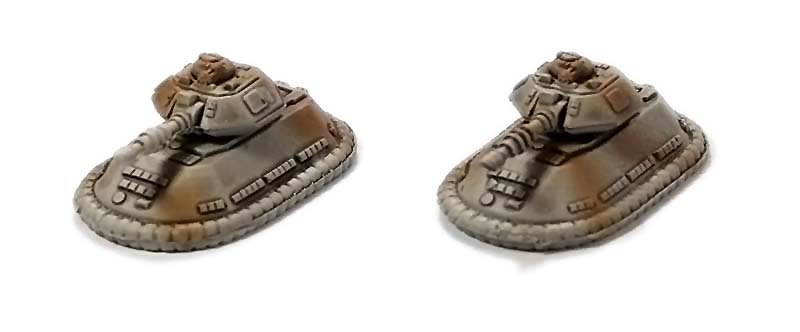 Rommel Light Hovertank (one of my favorite 6mm minis).
Light Hover Jeeps — Really tiny miniatures, about 1/4 inch long.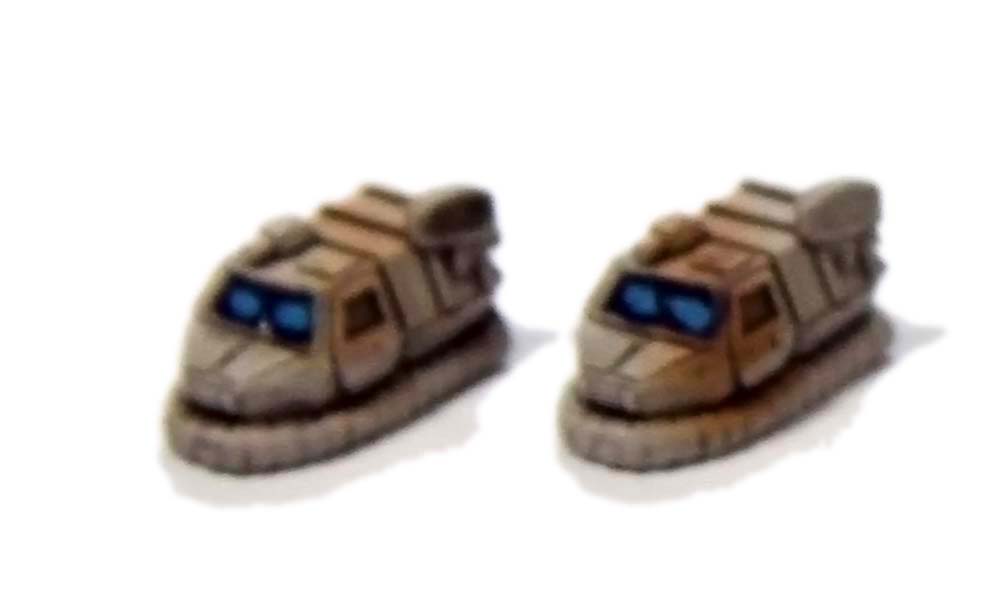 Goliath Medium Hovertank
Gladiator Light Hovertank

Gauntlet Hover APC
Comparison Shots
Comparison Shot — Other tanks are (L-R) GW Baneblade, SJG Ogre Mark V, Exodus Wars Guild Icarus, GHQ M-60A1, GHQ M2 Bradley and GHQ M901 ITV.